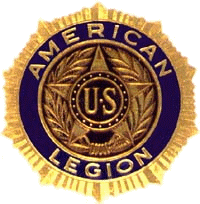 The The American Legion's Boys State program is a unique way for young men to learn about the American system of government by taking part in a mock governmental system. The program occurs for one week each summer. Young men that have just completed their junior year of high school travel to a college or university location in their home state. They learn by doing.
"I cannot speak highly enough of what Boys State has meant to me. As I know that [my] High School is truly committed to developing leaders and moral character in its students, please know that the American Legion program of Boys State is a worthwhile and truly meaningful and transformational experience for all those who are so fortunate to be invited to take part."
--Michael Courtney, NHBS Class of 2012
"A WEEK TO SHAPE A LIFETIME" -- SUMMER, 2013 -- RIVIER UNIVERSITY, NASHUA, N.H.

CITIZENSHIP - DEMOCRACY - GOVERNMENT
For additional information on the program check out the Frequently Asked Questions.



Do you still have questions? Contact us at nhboysstate@cox.net.
This site designed and maintained by
Mark McCall
. Last updated 2 August 2012.